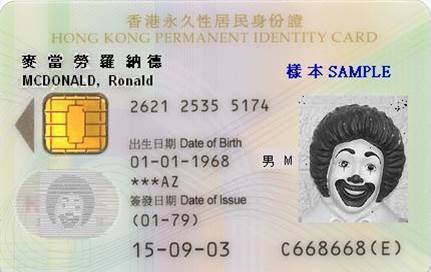 Your Hong Kong Identity Card (HKID card) will be the most important document you need to acquire once you land in Hong Kong. You need this to open a bank account, rent a place, hire a helper, apply for a credit card and start utilities account (gas, water, phone, Internet, cable TV, etc).
We strongly advise you to make an online booking to get your HKID card.
Tips #1: You can make the online appointment 24 work days in advance, so time it right to get the day you want.
Tips #2: You will be able to download a form, but for any field(s) you are unsure of, simply leave it blank and the officer at counter can help you with that.
Tips#3: At the appointment, you'll be able to walk away with a temporary card, where the number on the temp card shall be your actual HKID card number.
Application for a Hong Kong identity card by a person aged 18 or above
Application for a Hong Kong identity card by a person under 18
It will save you queuing time since there is an express lane in the Registration of Person office for people who has made online appointment. The government offices in Hong Kong are very efficient. If you come early, you can complete the whole process within 30 minutes. All you need to bring are your passport and the print out of your online booking.
There are total of five offices to get your HKID card, Wan Chai and Fo Tan office would be more convenient to get to. Address and office hours can be obtained in the link below.
 Immigration and Registration of Persons
– Fo Tan office (Sha Tin)