Octopus cards
It won't be long in Hong Kong before you notice locals beeping their way through trains (what we call MTR – Mass Transit Railways), supermarket checkout counters, 7-11, fast food shops, and many more with Octopus cards.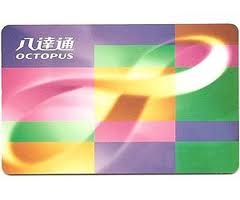 Unless you have a lot of change to spare, the Octopus card is an extremely useful stored-value card that can be used for almost all public transport including the MTR, buses, minibuses, trams, and ferries, along with a host of other purchases. Fast food shops such as McDonald's and KFC, major supermarkets such as Park n' Shop and Wellcome, convenience stores such as 7-11 and Circle K all allow for Octopus card payment.
Where to get Octopus Cards:
The card can be bought at MTR Customer Service Centres at all stations except Racecourse Station.
Price of Octopus Card (HK$):
Adult: Deposit $50 + Stored Value $100 = Price HK$150
Child: Deposit $50 + Stored Value $20 = Price HK$70
Senior: Deposit $50 + Stored Value $20 = Price HK$70
MTR (Subway/Metro/Train)
Hong Kong has developed an extensive transportation network and most of the areas can be easily access via public transport. MTR is the backbone of whole network and it allows you to get around the city quickly (trains generally run every 2-10 minutes depending on the time of the day) at a reasonable cost. You can find the route map, plan your journey, and find out train fares from http://www.mtr.com.hk.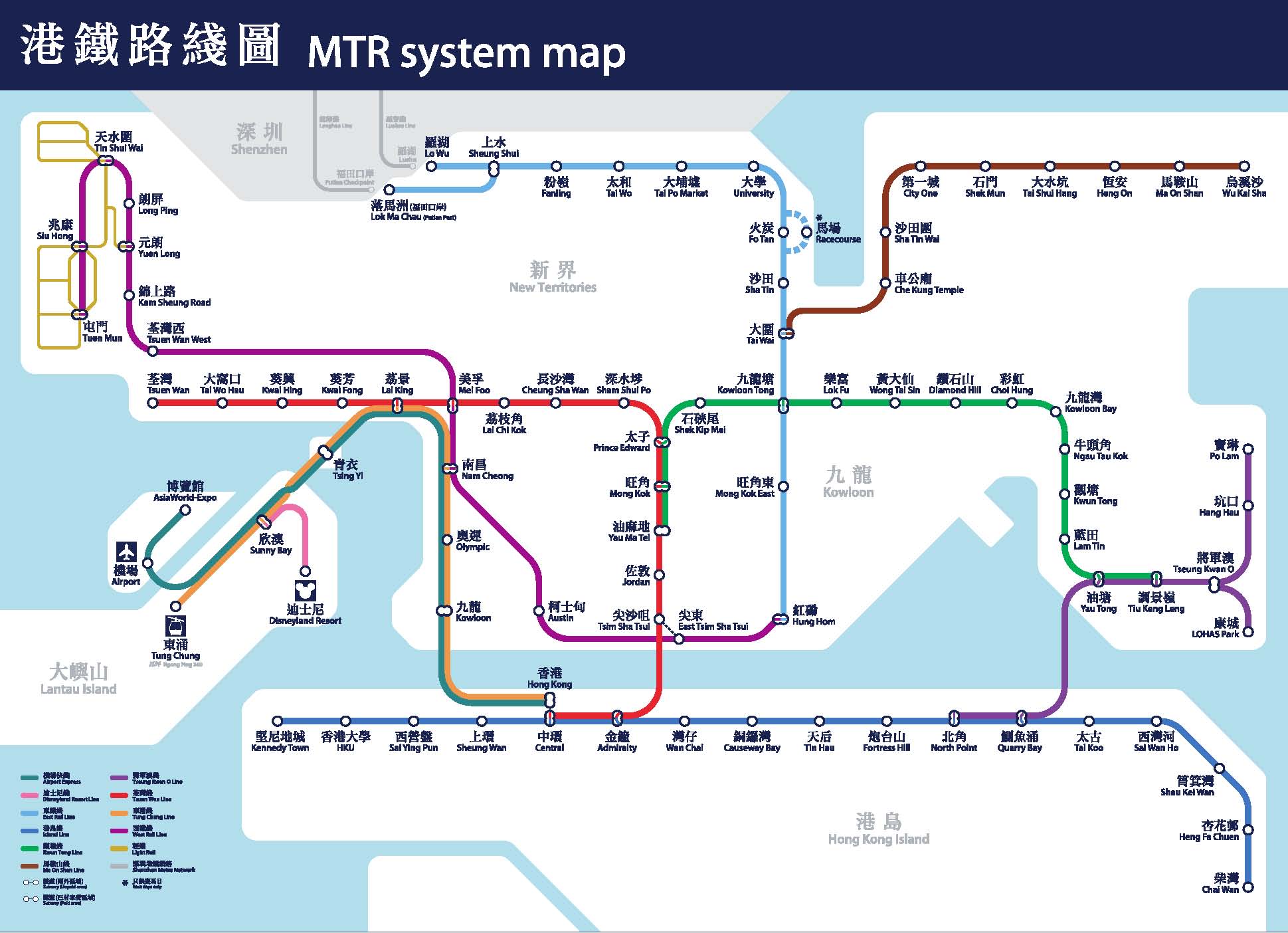 Buses
There are plentiful of buses in Hong Kong, are all air-conditioned except for a rare few. There are 2 major bus companies in Hong Kong and they operate routes that cover almost all of Hong Kong. Yon can plan your journey on their website by inputting your location and destination, and it will list a range of buses that you can take.
KMB: http://www.kmb.hk/english.php?page=search&prog=route.php
City Bus & New World First Bus: https://www.nwstbus.com.hk/home/default.aspx?intLangID=1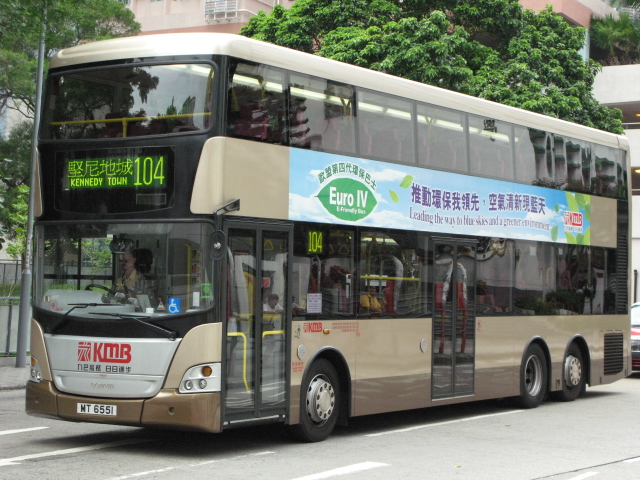 Minibuses
Minibuses are a more local way to get around the city. They only hold a maximum of 16 passengers, and when they are full, they won't stop! Having some familiarity with the city, and being able to speak a bit of Cantonese is definitely preferable before hopping on one. Exact change is required if paying by cash, otherwise people just pay by Octopus cards.
You will notice there are two different minibuses.
Green minibuses operate along specific routes at fixed prices.
Red minibuses operate along routes that are not always fixed, and passengers have the option of getting on and off anywhere along the route.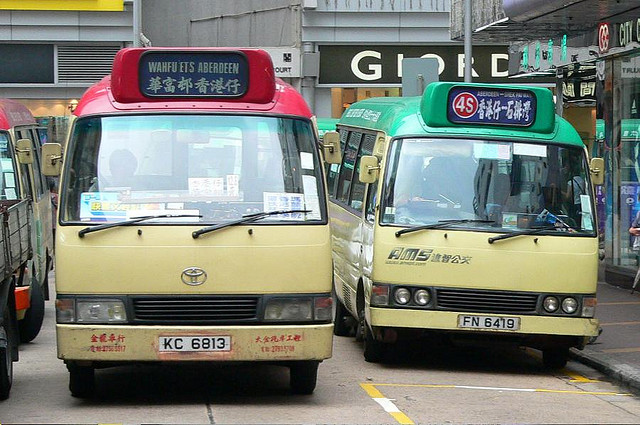 Ferries
Ferries operate routes that connect Hong Kong Island, Kowloon, and the Outlying Islands. To get to the outlying islands, you can board ferries from the Central ferry piers to Peng Chau, Cheung Chau, Lamma Island, Lantau Island (Discovery Bay). You can also take the ferry to go to Macau for a weekend trip!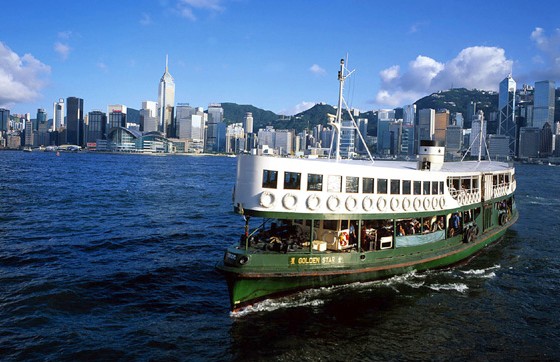 Taxis
You'll notice that taxis on Hong Kong have different colours; each colour actually represent the zone/area they operate in.
Red taxis operate throughout most of Hong Kong except for Lantau Island.
Green taxis operate only in the New Territories.
Blue taxis only operate on Lantau Island.
However, a point to note is that all taxis can travel to and from the Hong Kong International Airport as well as Hong Kong Disneyland.
Plenty of taxis operate throughout Hong Kong. You be pretty much hop on a taxi anywhere (of course except restricted areas). They can also be called. All taxis are metered and air-conditioned.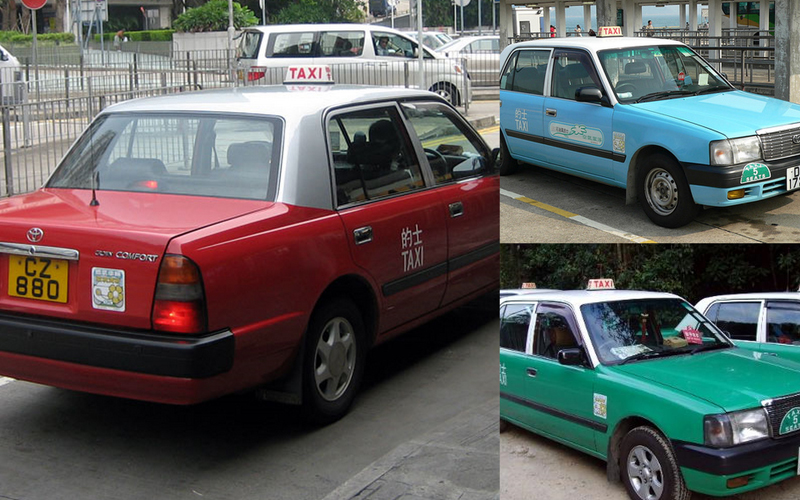 Trams
Trams only operate on Hong Kong Island and is a very cheap way to travel if you have the time! They have a significant historic value in Hong Kong where it first operated in 1904 (a century already!). No matter where you get on and get off, trams charge a flat rate of $2.30 – exact change is required if you are paying by cash; all trams accept Octopus cards.